BMW 2002 carbon fiber air dam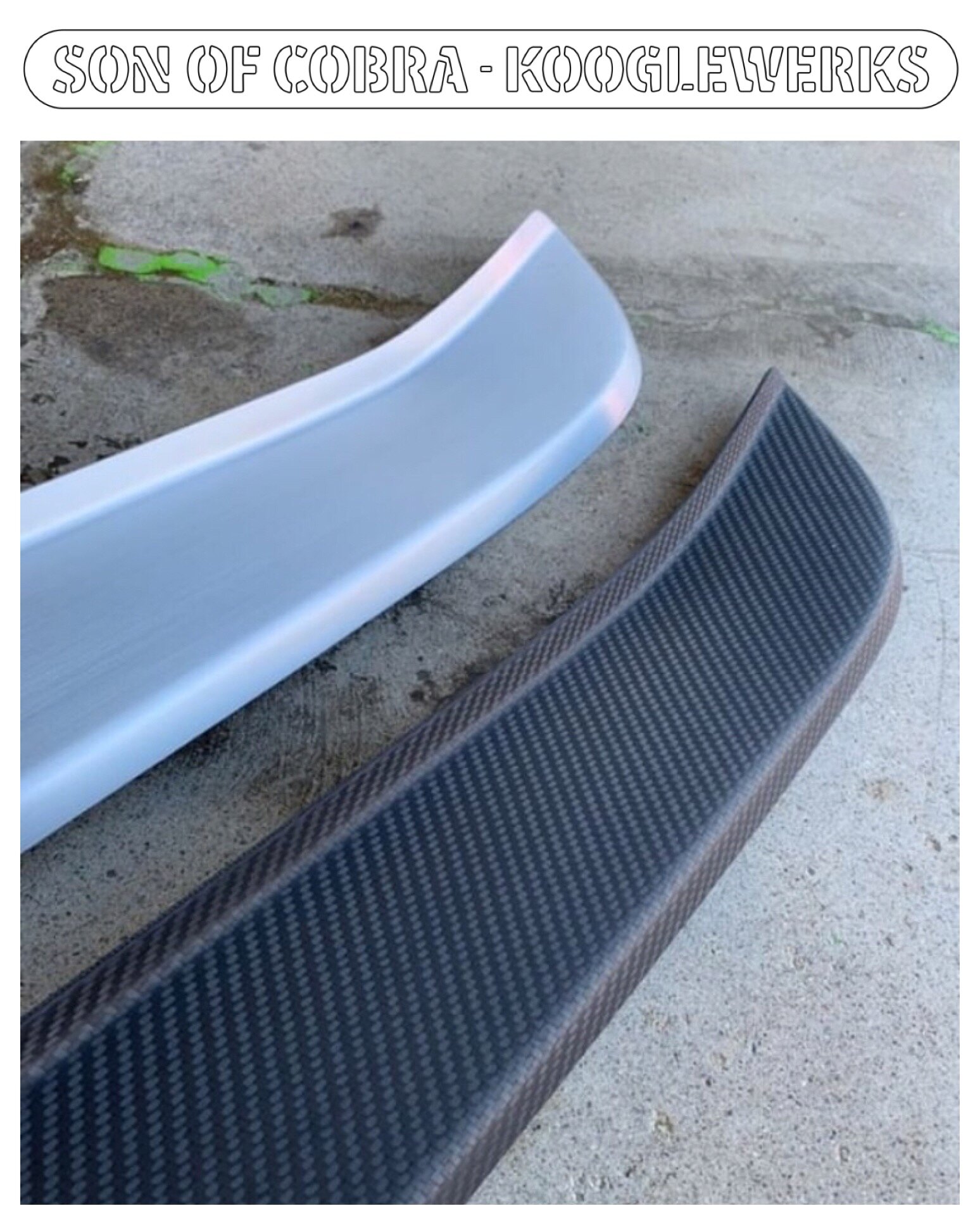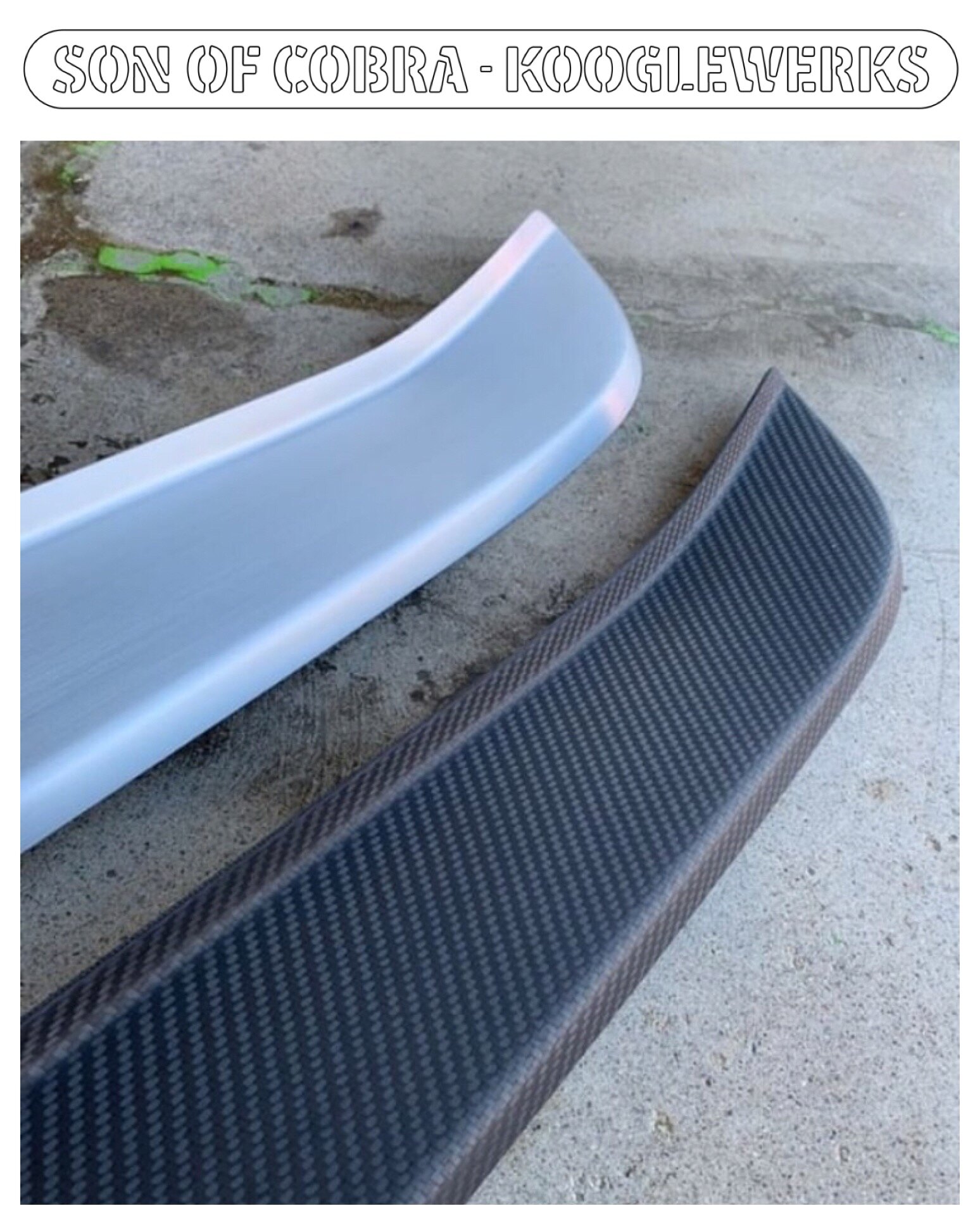 sold out
BMW 2002 carbon fiber air dam
A colaboration with fellow craftsman/artist, Paul Lefèvre of Son of Cobra (long time 2002 owner/enthusiast and surfboard shaper) This is a high quality Epoxy infused FULL Carbon Fiber part. Modeled from our "standard width/short" air dam. designed to be "low mounted" (at the bottom lip, below the bead detail on the nose) Looks and fits exactly the same as our aluminum air dams, but four ounces lighter. This collaboration embodies everything that we love about vintage/modern automotive design...& sets a precedent for what's to come. Honoring motorsport history with modern technology. Handmade in California. http://www.kooglewerks.com/installation-videos
BMW 2002 air dams are designed to be mounted at the lower most flange on the front valence, however a lot of customers with lowered cars (and daily driven cars that need more ground clearance ) have requested their air dam to be adjusted to fit ABOVE the bead detail on valence. This Carbon Fiber version is NOT available as a high mount.
all air dam/ chin spoilers are bare, ready to paint. no mounting holes are drilled.
Finish: all of our carbon fiber air dams are sealed and epoxy coated with UV stabilizers and therefore about 90% "ready to paint" (depending on the level of finish required) most customers are satisfied with a simple "scuff, prime and paint" (or leave as-is) but to achieve a "show quality" paint finish, expect to do some light filler work or at least a high build polyester primer and block sand.